V4 - Early Access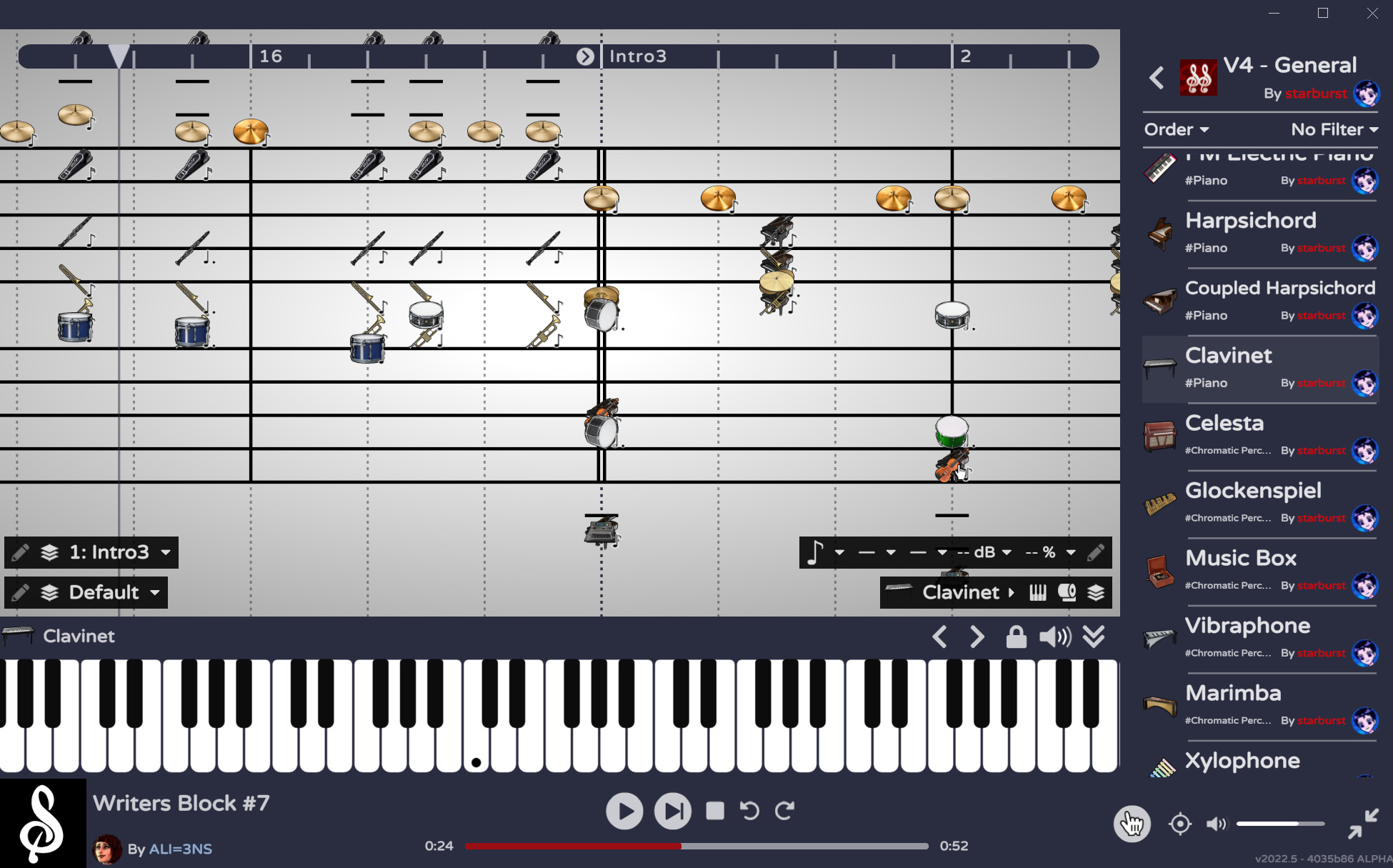 Finally available in early-access (since 2022)! Enjoy Notessimo on all of your devices (Windows / Mac / iOS / Android / Web). Compose your song with an ever-growing library of custom instruments submitted by the community!
Support development and get instant access* to write mode!
Patreon
(free-tier will be available upon full release, ~ Summer 2023)
Download Now (ALPHA):
* Patreon Maestro tier+ only
* All Maestro members before Feb. 1st 2021 get free early access
Until V4 is available to all, enjoy previous versions
!